Luís Antero is a Portuguese field recordist, responsible for the netlabel Green Field Recordings and student of Artistic Studies. His aim, in the field of phonological recordings, is to preserve the endangered heritage and legacy of the agricultural region where he lives...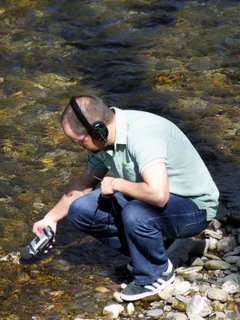 Born in 1979, Anthony Baron lives in Paris and works between Orleans, Lyon and Paris.
Self-taught musician, he turns very fast to an experimental practice with an approach done wonders for the self-confidence on improvised music for an intuitive music.
He used to play with the collective H.A.K. and more with affinities; with Ayato , Thomas Thiery, Denis Mc Carty, Rinus van Alebeek, Planetaldol, G4z, Colin Johnco...
Fascinated in great detail sounds in everyday life, it is under the name of Anton Mobin, that he produces sound pieces for radio (Arteradio), dance (Syderal Ballet), and theatre (Bobine Theatre).
Field recordings and sound effects are the essential elements of his personal sound art.
Wall of sound, to become landscape, Anton Mobin operates by slidings, where every sound is born inside the other one then comes undone in free style…
Anton Mobin's sounds are frequently diffused his creations under the shape of sound installations with the collective Nature Artificielle , with the photograph Jean-François Rauzier , the artist Gil Bensmana and the engraver Mic'Torn ; but also during sessions of listening, and quite always archived on disc for H.A.K. Lo-Fi Record.
Very productive, Anton Mobin diversifies all the broadcasting modes for his music, and it is in Internet that he finds an appropriate answer to his bulimia, of the webradio, by way of netlabels, audioblog of Arte, collaborative projects on Internet, compilations...
We find him on a large part of these virtual places where the improvised music is going full swing.
Discography and more informations, here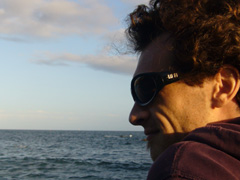 "MZN-710 started recording sounds five years ago in Auvergne, a place in France where I go on holidays since I was seven. In the moutains, more than a thousand meters high, the sounds of nature are very pure, without disturbances from man activities. I began there, and then recorded near the place where I live, a small town which is much more noisy ! And so on, in different areas, such as forests, near rivers, and by the sea... When you have caught the virus you can't stop."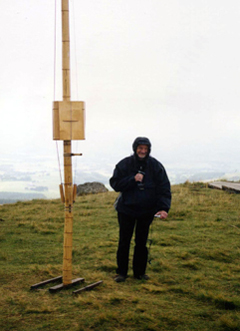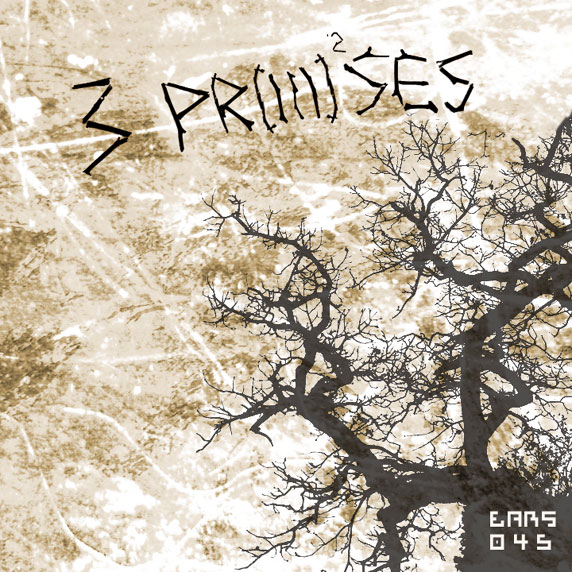 Artwork by Dawamesk