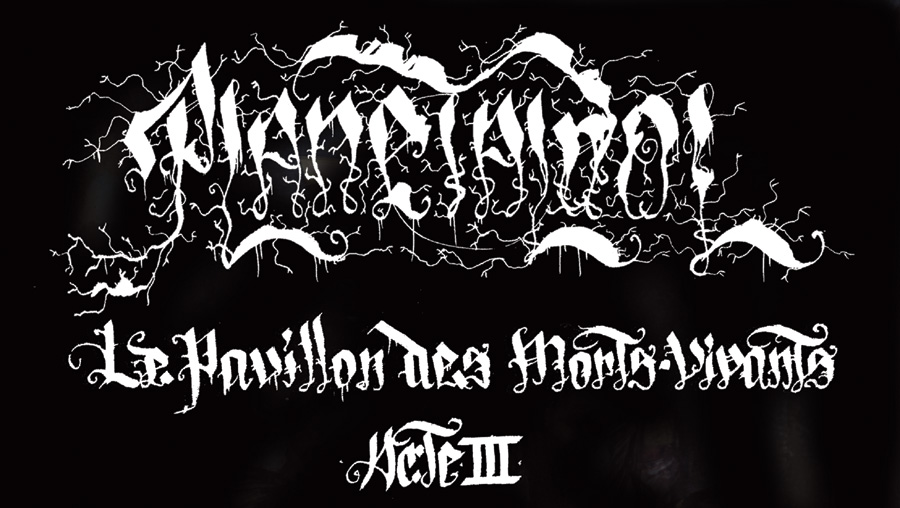 Pour son nouvel album Planetaldol a vécu dans un abattoir abandonné une année durant.
A la fois bourreau et victime déchiquetée, chaque morceau est un témoignage vibrant de l'état de terreur dans lequel il a résidé.
Sans jamais écouter ni sa douleur ni ses cris il a patiemment démembré, déchiqueté son corps. Puis il a greffé ensemble les lambeaux de sa chair, de ses viscères pour repeupler l'abattoir déserté et a fait de ce lieu un théâtre de ses ombres, pervers et polymorphe.
Des sosies, des autres de lui-même, une meute affamée est venue peupler le lieu de son confinement.
Tout ceci vous est donné à entendre, au choix, en téléchargement libre si vous ne craignez pas de devenir une âme errante, ou en support physique, un cd-r livré avec un greffon à faire proliférer chez vous, pour mieux continuer la dissémination.

JM Charcot.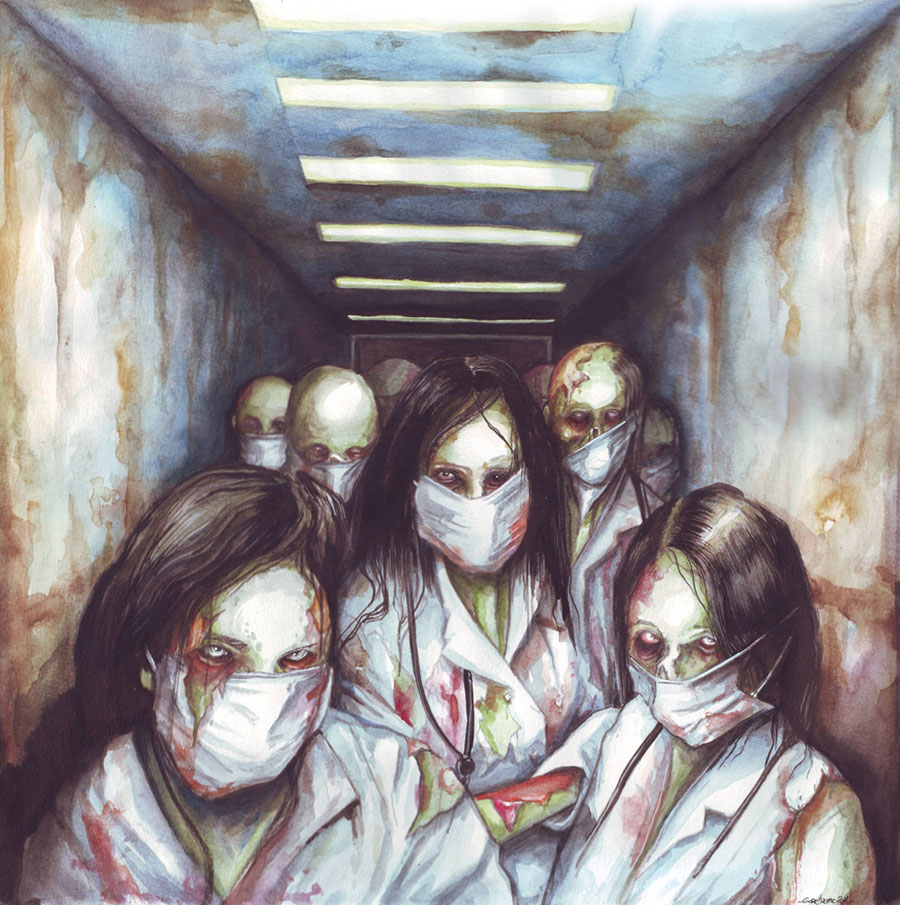 For his new album "Asylum of the living dead", Planetaldol lived in an abandoned slaughterhouse for one year. Both shredded victim and executioner, each piece is a vibrant testimony of the state of terror in which he lived.

Without ever listening to his own pain nor his cries, he patiently dismembered, mangled his body. He then grafted together the shreds of his flesh and organs to repopulate the abandoned slaughterhouse, and made this place a theater of polymorphous shadows.
Look-alikes of himself, a hungry pack came to populate the place of his confinement.


All this is brought to you as a free download if you do not mind becoming a wandering soul, or as a physical medium as a CD-R that comes with a graft to grow at home, so that you can continue to spread a little further.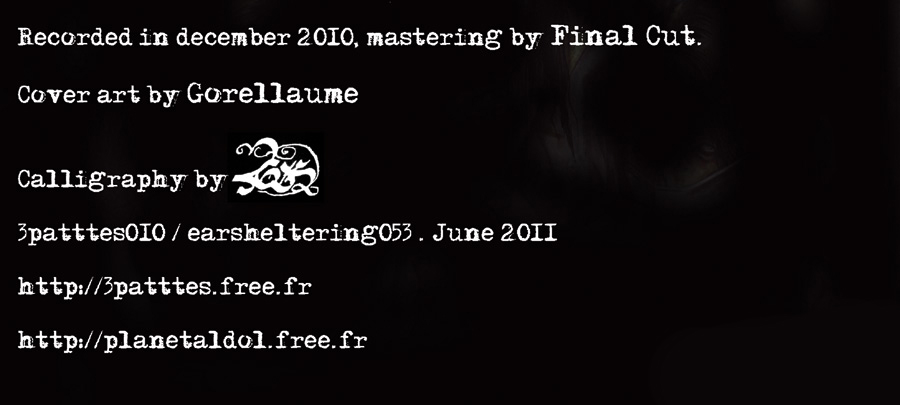 Le pavillon des morts-vivants acte III is a coproduction :

3patttes / Earsheltering