Free ______ music, since 2004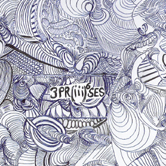 / Willem Sannen / Vincent Duseigne / Francois-Emmanuel Fodéré : 3pr(iii)6ses 06-2016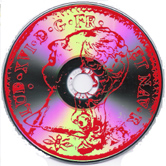 / Trauma mix 002 - L'argent 03-2016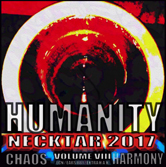 / Necktar 2017-Vol8 01-2016
/ Trauma mix 001 - La Chose 08-2015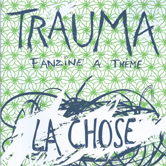 / Zone FusION - Prima Materia Retort 02-2015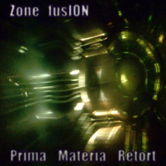 / Necktar 2017-Vol7 01-2015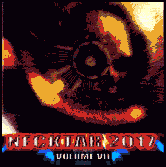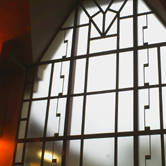 / MZ-N710 Trains parisiens 12-2014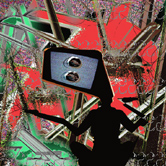 / Myth Magic - Two Teeth Spell 11-2014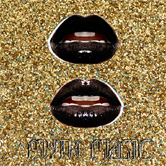 / Myth Magic - Myth Magic 09-2014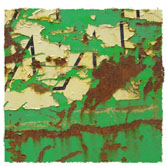 / JKP - Ad Infinitum 05-2014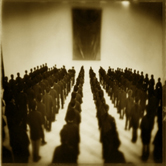 / Eurovision über Alles - The stench of mire 04-2014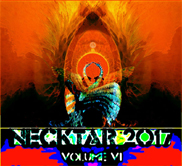 / Necktar 2017-Vol6 01-2014
/ METEK - Bortom allt förstånd 12-2013
/ Eurovision über Alles - Üphemism 11-2013
/ PLANETALDOL Really Gruesome Pills 07-2013
/ Henrik Schröder / SALA / Francois-Emmanuel Fodéré : 3pr(iii)5ses 06-2013
/ MZ-N710 Paysages imaginaires 6 02-2013
/ Necktar 2017-Vol5 01-2013
/ Serge Antoine Egocide And Princesse Pute J'irai cracher sur ma tombe 10-2012
/ METEK Hey ! 09-2012
/ Sobria Ebrietas eua3 hatemosphere 08-2012
/ NEVROZ Alf 06-2012
/ DAWAMESK AnthropoLo-Fi 05-2012
/ JD Zazie and Anton Mobin Live at Das Kleine Field Recordings Festival 04-2012
/ Kris Limbach / Flavien Gillié / Joe Stevens : 3pr(iii)4ses 03-2012
/ Necktar 2017-Vol4 03-2012
/ EmptyTV EmptyTV 02-2012
/ ANDROVIRUS Mabelle Maboulle 01-2012
/ V/A : Le Parfum De Jean 12-2011 / METEK Episk ljudkatastrof X 10-2011 / PLANETALDOL Le Pavillon des morts-vivants 06-2011 / Bertrand Larrieu / Bai Mu Dan / François-Emmanuel Fodéré : 3pr(iii)³ses 06-2011 / Necktar 2017-Vol3 02-2011/ ELECTRIC PRESS KIT Re-released 96-06 12-2010 / V/A Dead but not yet 12-2010 / Parrhesia Sound System Recreation Of Pantychrist 10-2010 / Hand Job Live Theatre de poche 08-2010 / METEK c40 for enemata 05-2010 /Luis Antero/Anton Mobin/MZ-N710 : 3pr(iii)²ses 04-2010 / TZII Anti drama cut-ups 03-2010 / Necktar 2017-Vol2 01-2010 / Shinga La cour des miracles 01-2010 / MZ-N710 Les trains de l'été 10-2009 / ZOOGOO Zancing 09-2009 / MPHM White-out 07-2009 / JUNGLE IS NEUTRAL Le dernier voyage de Lilou Mocheté 05-2009 / PLANETZOO Life, this strange discharge 04-2009 / Necktar 2017-Vol1 03-2009 / It's A Tesseract Machines can do it 02-2009 / RAPPEUR QUALITé PRIX Mellow cold 01-2009 / It's A Tesseract Trailer 10-2008 / Paroxysm Of Anxiety Paroxysm Of Anxiety 09-2008 / Tiburce palmier Premiers jours dehors 07-2008 / Chlorophyll Fluxbunny Universal Brain Splatter 06-2008 / MZ-N710 Paysages Industriels 05-2008 / DJ GAME Remixes 3patttes 05-2008 / JUNGLE IS NEUTRAL La trilogie de Brahmâ 04-2008 / PLANETZOO 2 Humans In A Cage With Their Everything Box 03-2008 / 3 FACES OF THALASSA V/A 02-2008 / JEROME PERGOLESI Aphasie 12-2007 / PLANETZOO Complexiagoo 11-2007 / MZ-N710 Paysages imaginaires 4 10-2007 / FINALCUT Music for ports 08-2007 / JUNGLE IS NEUTRAL Musique de merde pour vie de merde 06-2007 / JERE Serialnumber12587 04-2007 / IMPOSTOR Massonor 03-2007 / NECKTAR VII 02-2007 / MZ-N710/JMCharcot/FEFodéré 3priiises 01-2007
# 4 Earsheltering - Epsilonia BSF
31/OCT/2014 0:24 am
NIGHT OF HORROR on
Epsilonia radio show :
gigahorriffffffic MIX by PLANETALDOL
Diffusion dans la nuit du jeudi 30 au vendredi 31 octobre 2014 ..halowwen.
after Epsilonia radioshow on radio Libertaire 89.4 (PARIS)

This audio is part of the collection: Earsheltering
It also belongs to collection: Netlabels
Artist/Composer: PLANETALDOL
Date: 2014-10-31
Language: English
Keywords: horror; halloween
Creative Commons license: Attribution-Noncommercial-Share Alike 3.0
# Earsheltering - Radioshow # 3 Sept, 11th 21h30, KKWNE
# 2 August, 15th 21h30
# 1 July, 14th 21h30
Call for submission : TRIBUTE TO JEAN ROLLIN (Closed)
Jean Rollin is dead

Here's the new call for submission from the 3patttes label, please send a track for a tribute to Jean Rollin before April, the 15th, the compilation will be out in june.
It will be available as an audio Tape, and probably also in digital download.

He's dead, we know he'll listen to it anyway.
info and contact

Spread the info to whoever may be concerned!
----
Le parfum de Jean

Nous aurions voulu faire cette compilation de son vivant.
Il est trop tard, l'envie demeure, 3patttes vous appelle à composer un morceau hommage à Jean Rollin,
selon vos moyens, à la nuit tombée, dès que vos dents auront repoussé.

ça ira vite, ligne morte au quinze avril, sortie probable pour la Saint-Jean.
La compilation sortira en cassette, et sans doute aussi en téléchargement numérique.
N'hésitez pas à faire circuler l'information.

Et souvenez-vous, la dernière fois que vous l'avez vue dans son bain, vivait-elle encore?
JM Charcot
3patttes Team.



-------
Jean Rollin Jean Rollin Jean Rollin Jean Rollin Jean Rollin Jean Rollin Jean Rollin Jean Rollin Jean Rollin Jean Rollin Jean Rollin Jean Rollin